Find a Trusted Locksmith Near Me - San Bruno
a blog about the keys to locking your house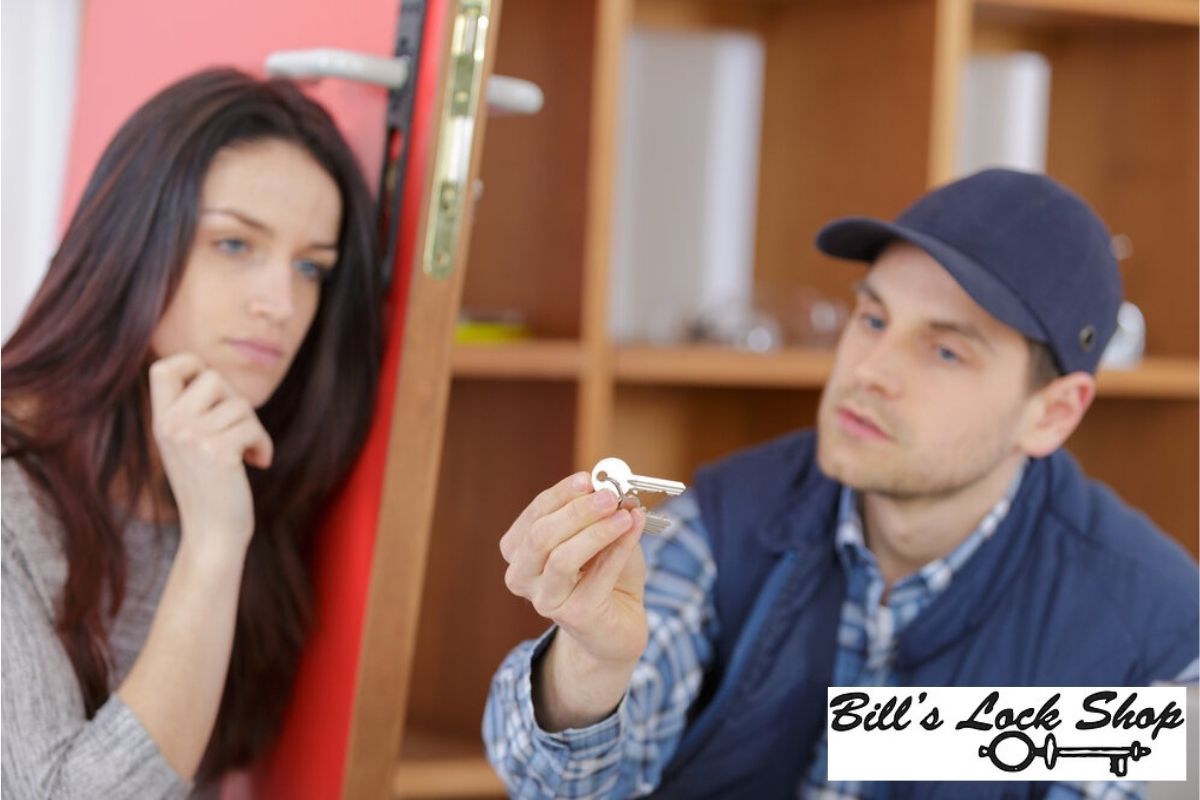 Locating a lock shop in or around San Bruno might not be too much of a problem, but how easy is it to find the right lock shop; the one that is able to skillfully and safely meet all your needs for cutting you a new set of keys to replace the set you've lost?
Finding the right lock shop when you've lost your keys should include the following five questions provided courtesy Bill's Lock Shop in San Bruno, California. Using these questions in your search can help ensure you get a job well done now, and you have peace of mind in the future.
1. Is the lock shop a member of the American Locksmith Association?
A business that is serious about serving clients with the best service possible, will do its best to obtain the necessary training and knowledge to maintain their services at a high standard. Most likely, if a locksmith you are checking out has acquired certification in the skill, or have invested time in being the best at their craft, then this is a plus for that establishment.
A lock shop that doesn't show any signs of pride in making their business a professional enterprise, might not be the one to trust.
2. Are they active in any regulatory bodies for their industry?
No lock shop should be an island. Check to ensure that they at least belong to a regulatory body that has established rules of conduct and excellent service ideals for that industry. Are they at least registered with the Better Business Bureau? Finding the right lock shop when you've lost your keys shouldn't be a rushed job; you should do your due diligence that will help keep you safe later on.
3. Is the lock shop charging you fair prices?
To determine the approximate cost for the job you need to get done, call a few of the shops you've short-listed to get an estimate for the job. By doing that you'll get a ballpark as to what it might cost and it may give you a way to compare the value of what you are getting too. Bear in mind, sometimes the better lock shops might be a bit more costly because of their expert craftsmanship and the materials they use, so do an overall assessment and make a decision by weighing the information.
4. Do they have credible references?
Finding the right lock shop when you've lost your keys has the potential for you to rush past some details just to get your keys back and be on your way to attend to your life. However, references is something you want to ask about or you can simply search online to see if they have a reputation.
Do they have any social media accounts with customer reviews, or Google reviews, or Yelp reviews for example? Or, can they provide you with a list of past customers who are willing to share their experience with the shop? Make sure you are comfortable with the responses you get from references and if you're not, then you might want to cross that one off the list. When visiting sites like Yelp, be sure to read through a couple of reviews and note the date of the reviews. If most reviews are glowing, they may be a great locksmith to work with.
5. Are the lock shop staff providing proper identification when entering your property?
You should insist on the lock technician that is coming to your home or other property is leaving their shop location with the proper proof of identity like a business card – as well as personal identification. Do not compromise means of identification mentioned. You can never be too careful when it comes to the people you let into your house; especially those who have the ability to make copies of the keys to your property.
To inquire about professional and secure locksmith services, you can contact Bill's Lock Shop at BillsLockShop@yahoo.com or give us a call (650) 583-4031.